As part of our contract to provide maintenance and shutdown related attendance contract EES provides OEM approved and certified service, spare parts and engineering solutions to our customers in conjuction with Russell Mineral Equipment Pty ltd. We are proud to represent RME in the country and continuously improving our capacity to offer services to our clients.
We offer our customers comprehensive services on RME Equipments. These include.
Annual Service - Annual Service ensures your RUSSELL equipment is ready to deliver at your next mil relining event. Conducted by regionally based factory trained technicians, Annual Services are ideally performed prior to a shutdown to minimise unplanneddowntime risk and ensure fast, reliable, safe operating performance.
Mid-Life Major Service - Mid-Life Major Service is scheduled condition-based maintenance, focused on the equipments  frontline components, that ensures your RUSSELL equipment continues to execute fast, safe, reliable mill relines. Regionally based factory trained technicians will inspect,
test, refurbish and replace key components to keep your equipment in optimal condition and avoid costly unscheduled downtime.
Life Extension Major Service - Life Extension Major Service is a condition-based service that ensures all components are inspected, tested, refurbished and replaced where necessary. Provided by regionally based factory trained technicians, Life Extension Services are a cost-effective way to extend the life of your asset and ensure it will continue to operate efficiently and safely.
Certified Rebuild - Certified Rebuild restores your equipment components and condition to like-new performance. Rebuilds can deliver sustainability benefits by reducing the need for raw materials and inputs associated with new builds. It is also an ideal opportunity to upgrade productivity and .
safety technology to meet evolving mine site goal. 
| | |
| --- | --- |
| Department  | Concentrator Plant  |
| Contract No. | CW2157180 - Major service |
| Job Description  | Thunderbolt 1500 |
| Total Qty  | 8 |
| Total Man/Hrs Expat | 240 m/hrs |
| Total Man/Hrs National | 1200 m/hrs |
| Reline equipment availability | 100.00% |
| Additional service  | Special performance upgrade |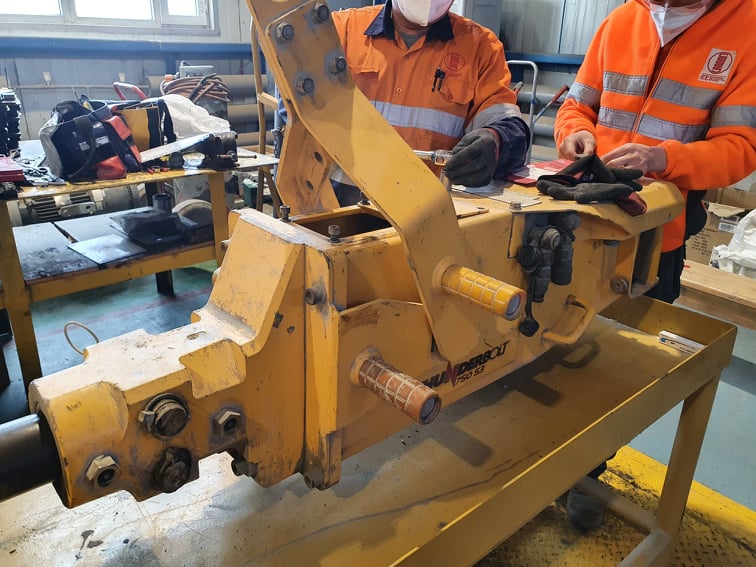 | | |
| --- | --- |
| Department  | Concentrator Plant  |
| Contract No. | CW2157180 - Major service |
| Job Description  | Thunderbolt 750 |
| Total Qty  | 4 |
| Total Man/Hrs Expat | 80 m/hrs |
| Total Man/Hrs National | 300 m/hrs |
| Reline equipment availability | 100.00% |
| Additional service  | Special performance upgrade |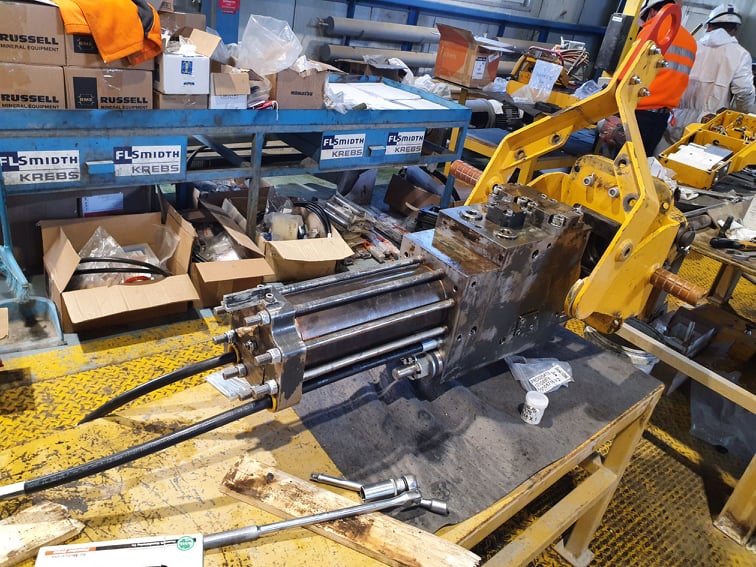 | | |
| --- | --- |
| Department  | Concentrator Plant  |
| Contract No. | CW2157180 - Major service |
| Job Description  | Powerpack |
| Total Qty  | 12 |
| Total Man/Hrs Expat | 220 m/hrs |
| Total Man/Hrs National | 1200 m/hrs |
| Reline equipment availability | 100.00% |
| Additional service  |   |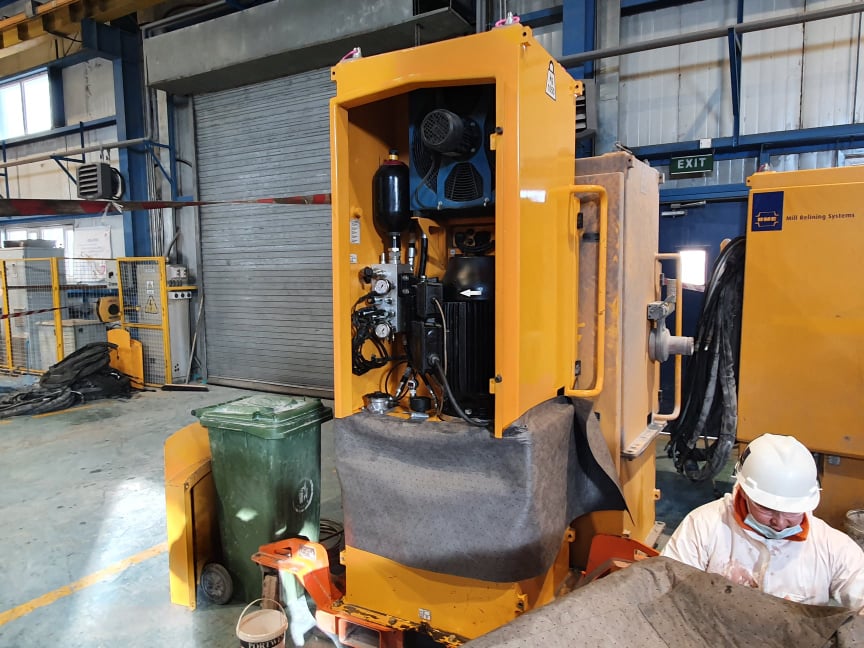 | | |
| --- | --- |
| Department  | Concentrator Plant  |
| Contract No. | CW2157180 - Major service |
| Job Description  | Jib Crane |
| Total Qty  | 12 |
| Total Man/Hrs Expat | 220 m/hrs |
| Total Man/Hrs National | 1200 m/hrs |
| Reline equipment availability | 100.00% |
| Additional service  |   |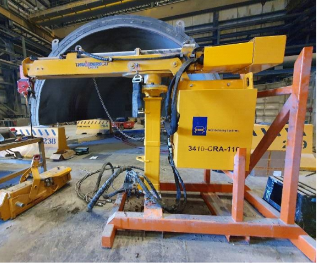 | | |
| --- | --- |
| Department  | Concentrator Plant  |
| Contract No. | CW2157180 - Partial Major  service |
| Job Description  | MRM 135 |
| Total Qty  | 1 |
| Total Man/Hrs Expat | 868 m/hrs |
| Total Man/Hrs National | 1600 m/hrs |
| Reline equipment availability | 100.00% |
| Additional service  |   |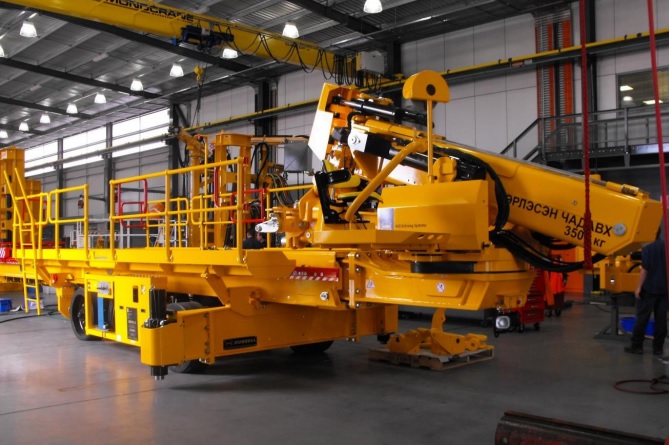 | | |
| --- | --- |
| Department  | Concentrator Plant  |
| Contract No. | CW2157180 - Partial Major  service |
| Job Description  | MRM 136 |
| Total Qty  | 1 |
| Total Man/Hrs Expat | 350 m/hrs |
| Total Man/Hrs National | 1430 m/hrs |
| Reline equipment availability | 100.00% |
| Additional service  |   |